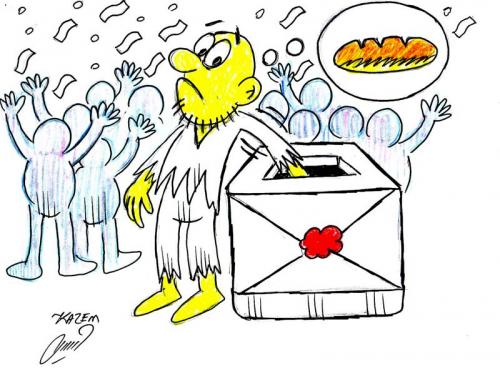 Oru oorleh, oreh oru briyani kadai irunthucham. anthe briyani kadeh owner-u anthe oorleh athigama irukureh aalungeh odeh leader-am. Arambathuleh, briyani vilei rombe kuraiva, service top-takkara, sutthama, suvaiya irunthucham. Vereh entha oru kadaikum poga tevei illehnu, oor makkal ellam amogama valavetchikitu irunthangalaam.
Konja naal anathum, briyani vilei konjam konjama erunucham, service flop-takkara anucham, avulo sutthama ileyaam idam. Athodeh, vereh kadei etachum vantha, athai tomsam akiruvaraam owner-u. Oor makkalum, vereh vali illamaal, rombeeeeeeh naaaaaaala ithuthan sirappana briyaninu vaangi saputangalaam. Innum konja naal anathum, owner-u, gummunu peruthu poyi, oorleh ulleh koli aadu ellam vaangeh plan pannaraam. Aana, anthe koli aadu pannei ownerku, rombe sorpa vilei than offer pannaraam, vereh yarum vaangeh vantha etachum ulta-gulta velei senji deal-eh no deal-ah akuvaram. Avuru kudeh neraya gundar gumbals and the gang leaders sernthukittangalaam.
Appo-appo, tevei pattaal, neram irunthaal, oorleh ulle i-skool, kovil kolam inthe mathiri bangsen-ku briyani konjam kuduparaam. Oor makkalum, ithuthaan valkainu ohtti kittu irunthanglaam ... appo than!
Anthe briyani kadeh owner kudeh romba naala velei senja oruthar, kaduppa ayitaraam. Kaduppa anathai kandu pudiche owner-u, avarukku tiruttu pattam katti, oor marathule katti vetchi, saattai eduthu pitchi eduthutaangalaam. Oor vittu talli vetchi, kudumbathey keveleh paduthitaraam owner-u. Anthe pava patta velei karar, avurode kudumbam kutti, konjam sontha karangeh, athodeh avurukku atharava iruntha sila per-odeh sernthu oor vittu blah pannitaraam.
Konja varusham kalichi, marupadiyum oorleh innoru briyani kadei arambitchanglaam inthe othukka patta gumbal. Arambitca odeneh, avulo viyabaram odeleyaam, yena palaya briyaniku palaghi pona oor makkal, ethuku puthusai inthe briyaniyai sapudunomnu irunthutangalaam. Innum konja naal ponah, visayam damalnu vedichicham ... palaya briyani kadeh owner, nereyah oor sotthai avuru kudumbam, kutti, koothiyaal, kootaliku valechi potutaraam. Ithu mattum illamaal, briyani vilei yeri ponucham, nalla sarakku illamal, kalla sarakku athigam potu briyani senja visayam methuva veliyeh vanthuchaam.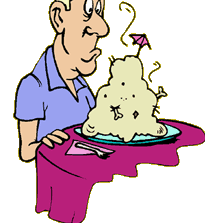 Puthusa vantha briyani kadeh, nalla sarakku, service super athodeh koranja veleiyil briyani potangalaam. Athodeh, innum nereya briyani flavor tarom, vilai ettha maatom, taramana sarakkutaan pavipomnu uruthi alitchangalaam puthu kadei owner-u. Athey parthu konjam oor makkal, methuva puthu kadeiku mareh arambitchanglaam. Ithai paartha mattha oor peruchali-periyavarum, anthe oorleh puthu kadeiyeh poda solli, biznes-u pitchikittu odunuchaam.
Palaya kadeiyil, business konjam konjama oothikkitchaam, owner kaduppa ayitaraam. Oru kattathuleh, palaya briyani kadeh motthama muttai kattureh nelemai vareh poguthunu terinji, oorleh ulle elathukum free briyani, free tanni, free kovil tiruvilavikku aadu, koli, neruppu koli-nu sponsor, free cycle, free ullsuluar-nu kuduthu, oor makkalai marupadiyum ilutharaam. Sila oor makkal, free-a kedaicha pinayil kudipomnu solli, manthai-manthaiya odi poyi palaya kadeyil kudiya irunthangalaam. Athu mattum illamal, inimel avungeh pulle kutti yellam inthe palaya briyaniku adimainu eluthi kuduthangalaam.
Aana, innum paleh peru, puthu briyani kadeiku atharava irunthangalaam. Palaya kadei owner senja settei, attuliyam, vanmurai, sulchi ellam oor makkaluku eduthu sonanggalaam. Nereya makkal puthu briyani kadeiku varehthey partha palaya kadei owner-u, avunge sothuleh mannu irukunu poraliyei kelapi uttharaam, aana unmaiyil palaya kadei briyani verum kallu taan irukunu oor makkaluku teriya vanthucham. 50 varushama tinne briyani odeh arumai teriyileyanu owner kehka, makkal sonnangalaam, innum 50 varushathuku yen oreh kadei briyani sapudunom? puthu kadeiku atharavu kuduthu parpom, briyani seri illehna marupadiyum palaya kadeikeh varuvom sonnangalaam.
Avasarama, palaya owner-u inimel kallu illamal briyani poduren, pipe-leh payasam vareh veikiren, sottai mandeiyil sedi valakiren, mottai mandeiyil mudi valakiren-nu dabal-dibil-nu smoke-less sudam mele satthiyam panni, oru NILA kaler perperleh eluthiyum kudutharaam. Ippo oor makkaluku oru kolapam ... palaya kadei briyani-leh oori ponehvangaluku, inthe vaakuruthi vetchi anthe owner-ai nambalama? illei puthusa, olungga senjikkitu irukireh kadeiku maralamanu.
Iniki palaya kadei owner-ku atharava iruntha, nalaiki anthe NILA kaler peperleh ulle ethuvum seilena? Ille, athigama atharavu koduthu, puthu kadeiyeh alikka sattam-thittam etachum vanthuchina? Yosichikitte irunthangalaam oor makkal ...